Sample Raw Food Packs for Dogs
Sale!
Sample Raw Food Packs for Dogs
ProDog Sample Pack, a hand picked assortment of our delicious Complete and Pure 80:10:10 gourmet recipe meals. Keep your dog's taste buds happy with this selection.
Recommended:
Our Chicken Bone Broth and/or Probiotic Paste for extra gut support and nutritional reinforcement are a perfect combination to aid dogs transitioning to a raw food diet (sold separately).
Read More
The varied range of meals in this pack allows you and your canine companion to experience both our Complete and 80:10:10 recipes. Both deliver a blend of quality fresh meat, fish, ground bones and offal (from DEFRA approved, British Farm Assurance certified local farms or Atlantic ocean) and infused with Scottish salmon oil. Our Complete meals also combine seasonal vegetables and superfoods; our 80:10:10 recipes don't, allowing you to choose your own additions, simply add in vegetables, fruits and toppings to suit your dog's requirements.
A precisely balanced bundle, intended to deliver the full spectrum of nutriment and gut health support required when introducing your dog to the natural world of raw feeding.
Simple and easy feeding
Simply defrost, pop the lid and serve! Then relax in the knowledge your dog is getting the absolute best possible natural nourishment, every single day.
To improve the transition to raw we recommend the following additional products (sold separately):
Probiotic Paste Animotics is the UK's first true Dog Probiotic containing multiple strains of beneficial probiotic bacteria and antioxidants. Exceptionally supportive to canine gut health, especially when switching to a new diet.
ProDog Chicken Bone Broth is a nutrient-dense superfood. Easily digested, broth has been used in nourishing traditions the world over, to heal and restore gut health.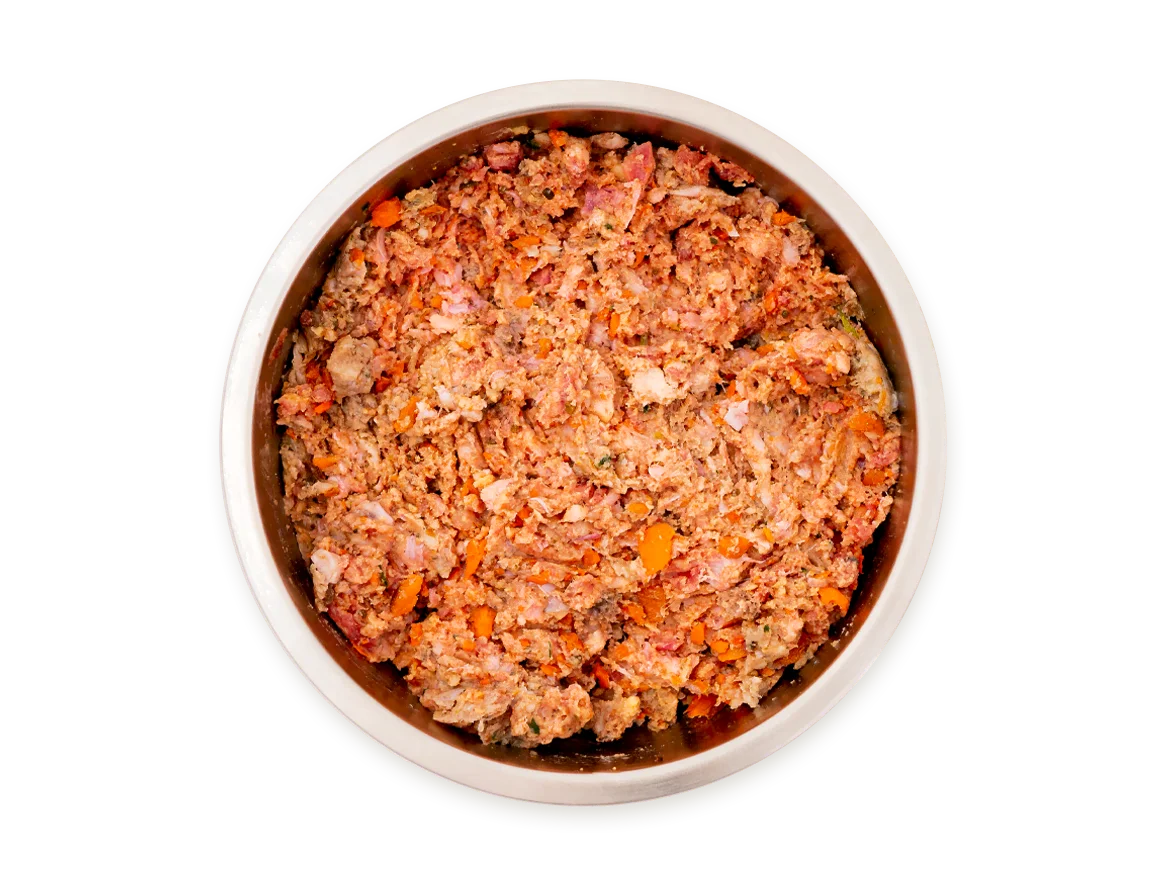 Reviews
Sample Raw Food Packs for Dogs