4 Ways
To Get Started Today
Real Food for Real Dogs Recommended By Vets
Loved By Dogs
Easy
Zero faff, max nourishment. Simple & convenient, natural nutrition.
Ethical
We only ever use the best quality, ethically sourced ingredients.
Variety
Extensive product ranges to meet all dogs' nutritional needs.
Designed with working dogs in mind
Raw Dog Food
Delicious raw dog food and raw puppy food made with only the best quality natural ingredients. Helping dogs thrive.
Raw Dog Food
Dog Supplements
Supercharge your dog's diet with our high-specification, all-natural, superfood support dog supplements and meal toppers.
Dog Supplements
Natural Dog Treats
Guilt-free rewards. Nutritious, 100% natural & wooftasticly delicious natural dog treats.
Natural Dog Treats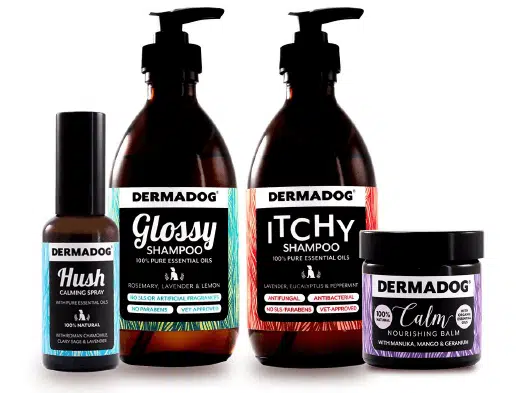 Dog Remedies
Made from natural ingredients, our featured dog care product range helps to look after a dog's skin and coat without unnecessary chemicals.
Skin & Coat Remedies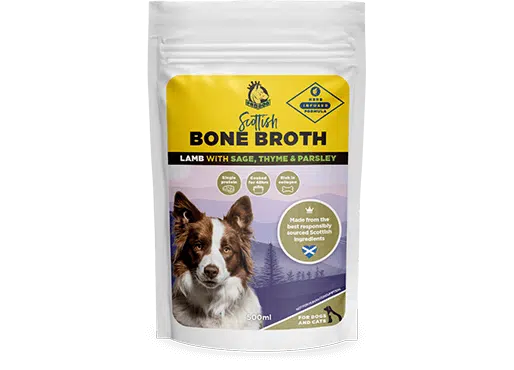 Dog Bone Broths
Choose from our range of premium Scottish recipe dog bone broths. Wholesome nourishment in an easily digestible form.
Dog Bone Broths
Gina Frost
No hassle ordering, all delivered promptly, and still frozen as packaging to insulate is excellent
Laura Paul
Very customer orientated. My dogs love the food. It's packaged well. And great value. Always delivered on time.
Anne-Marie Long
Excellent service. My cockapoos absolutely love all of your treats!
Jennifer Barton
Exceptional customer service ProDog Raw always go further than they need to to help you
Beverley Ingle
Brilliant service and my dogs love the sensitive range, every bit of food is eaten and thoroughly enjoyed
Rachael Turner
ProDog Raw is fantastic, the choice of flavours are amazing and my dog loves them
Beverley Windsor
Always great service, top quality raw dog food excellent customer care and delivery
Claudia Thornett
I have tried other raw dog food brands in the past but ProDog Raw has definitely been the best! The variety of flavours has kept my fussy whippets interested and wanting more!
Steph Knowles
Best of all is the customer support - I've felt really well supported by Alison with lots of advice and information
Every Dog
Has The Right To Experience The Raw Food Effect
As such, the ProDog team is committed to creating ways to make our products as affordable as possible.
Take a look at our exclusive offers.
Buy More & Save!
Save up to 20%
Christmas Dinner Now In Stock!
Order Yours Today
Explore
ProDog
Quality promise
Nutritional products formulated to help dogs truly thrive.
We use ethically sourced, species-appropriate, natural ingredients and include absolutely no man-made additives. Our products are created using zero, nutrient damaging processing methods. We formulate our recipes and blends to meet the dietary needs of our canine customers exclusively, and utilise the best expert knowledge to design raw food recipes that meet strict FEDIAF nutritional standards and guidelines.
Our philosophy recognises that for every product we sell, there are two customers; dog and human. Therefore, we ensure that your dogs benefit from the healthiest and highest quality raw ingredients in a way that is convenient and easy for you.
Sustainability
Our mission is to feed dogs quality fresh whole food, the way nature intended.
But, we are all too aware that damage to our environment impacts the quality of the produce our planet can generate. As such, our priority is to ensure our actions as a food manufacturer are as ecologically supportive as possible.
We intend to deliver our products to the market in a sustainable way; for the planet, our customers and our business.
Giving back
We are proud that we're able to sprinkle a little kindness over those animals that need it.
Sadly there are many dogs out there who don't have the love of a good human and so we're committed to lend a helping hand.
We support three very exceptional dog charities. Two are dedicated to helping dogs that need help throughout the UK and internationally, and one very unique organisation, working with dogs to protect our planet's endangered wildlife.
Fueling Dogs
To Thrive
Since 2016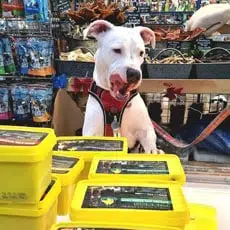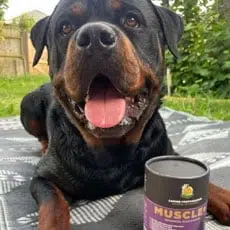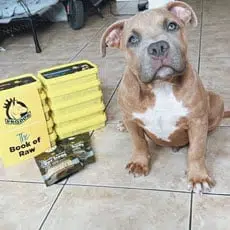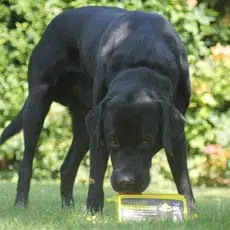 Food so good, it's stocked by vets!
"We were attracted to ProDog Raw because they are an ethical company which produces a high quality product. Both of these aspects are important to us. In the space of two short years, ProDog Raw has become one of our top selling brands."
Wylie Vets