Kangaroo Jerky Sticks (175g)
£6.75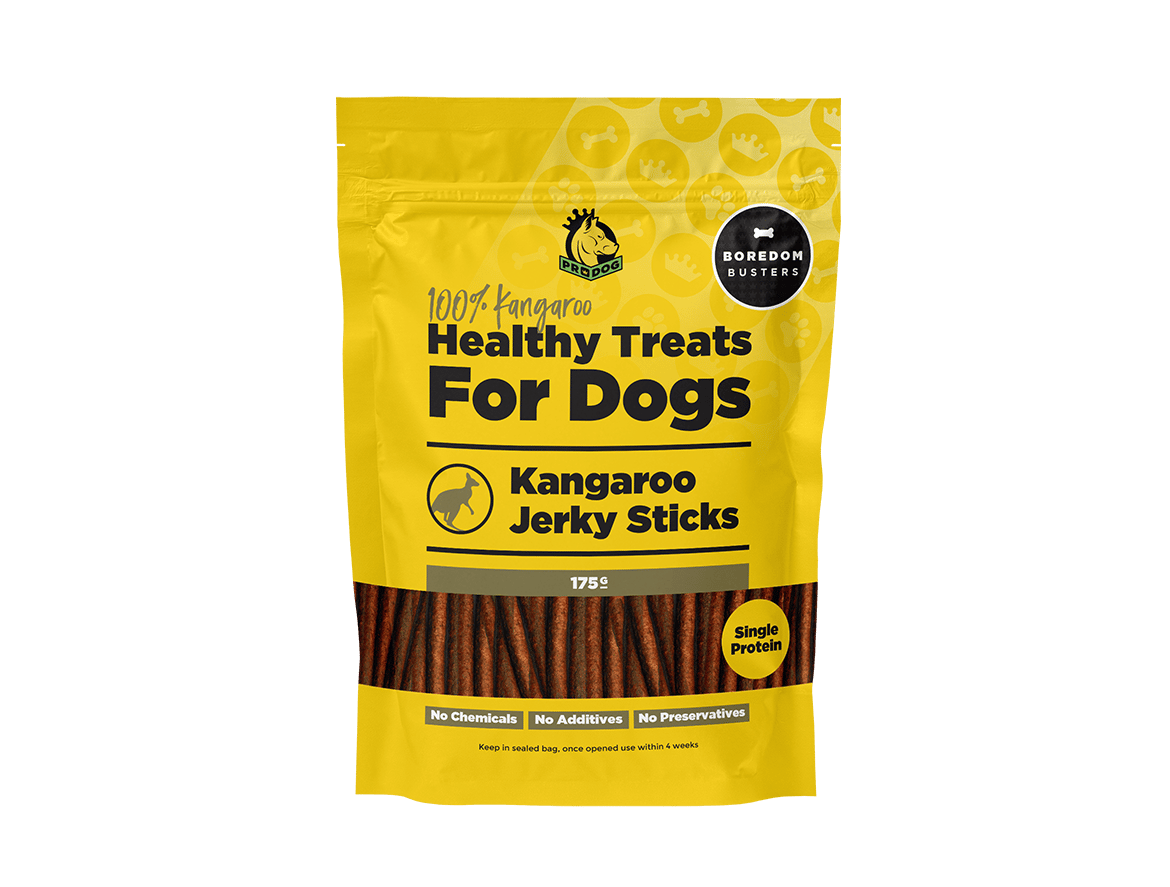 Kangaroo Jerky Sticks (175g)
£6.75
Our kangaroo jerky for dogs is a premium quality, single novel protein meat treat made from 100% Kangaroo. The ideal high value reward that also enriches your dog's diet — a nutritious and super tasty natural chew. Part of our bordeom busters range.
Read More
In stock
Description & Ingredients
ProDog treats are 100% natural, healthy, doglicious and gently dehydrated to maintain excellent nutritional value. Absolutely zero chemicals, additives and preservatives.
Our kangaroo jerky for dogs come in 175g packs. An irresistible snack that can easily be cut into smaller bite-size treats— ideal for your pocket, pouch or to fill treat toys. This novel single protein treat is perfect to excite and delight; your dog will love the chew factor.
Why choose kangaroo jerky for dogs
Low fat

Rich protein source

Responsibly sourced

A nutritious alternative option for dogs on elimination diets or intolerant to other proteins

Easily digested, the perfect reward to feed alongside, or as part of, a raw diet 
Typical Nutritional Analysis
100% Kangaroo 
Protein: 79.5% Fat: 3.5% Moisture: 10% ash 3% Fibre:4%.
Feeding Guide
Suitable for all dogs 
All dogs should be supervised when given treats and chews to eat
Treats should be calculated as part of the dog's daily food allowance
Always ensure there is fresh water available.
We also have novel protein dog food.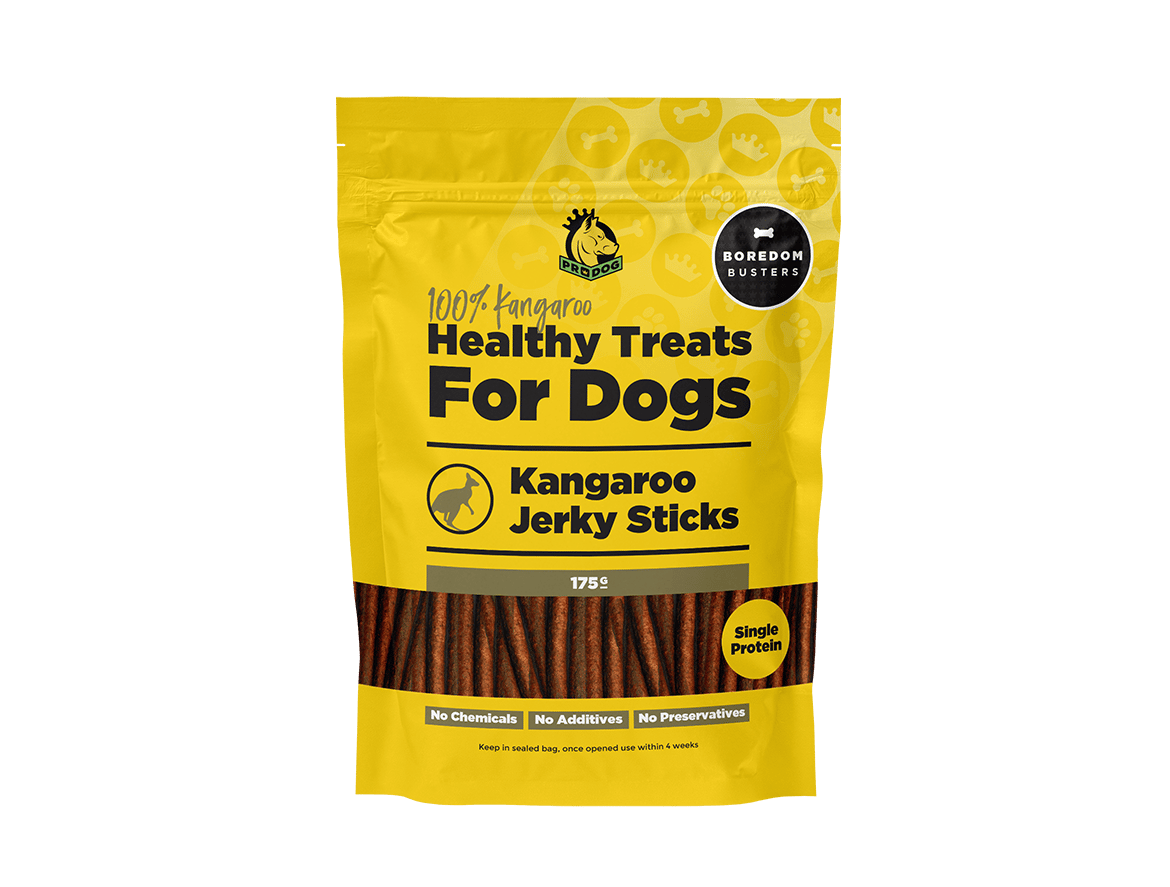 Reviews
Kangaroo Jerky Sticks (175g)