100% Natural
Advanced Support Supplements For Dogs
Award winning dietary supplements that harness/pack the power of nature.
Precision formulation based on the latest dog science
Choosing to add nutritional supplements to your dog's diet will, without doubt, take their performance, vitality and well-being to the next level. A convenient, simple way to enhance the nutrient density of their food, giving you peace of mind that all health and happiness bases are covered.
The gap between thriving and surviving
When a dog receives the optimum dosage of essential nutrients, his health will markedly improve, and surprisingly quickly. Dogs are tough, and they have a robust constitution which means they will survive regardless of what they are fed, but there's a huge gap between what a dog needs to survive and what a dog needs to thrive.
Our dog supplements are the perfect way to bridge that gap.
When a dog receives the optimum dosage of essential nutrients, his health will markedly improve, and surprisingly quickly. Dogs are tough, and they have a robust constitution which means they will survive regardless of what they are fed, but there's a huge gap between what a dog needs to survive and what a dog needs to thrive.
30 day (no quibble ) money-back guarantee on all nutritional supplement products
Every dog supplement rigorously researched and tested for optimum results
Easy and convenient to use, simply mix in your dogs favourite food and serve
Wide range of superfood based blends, designed to focus on the seven specific needs of canine health
World-class award-winning products, scientifically formulated by our team of canine nutritional experts with a combined 50 yrs of experience
Only premium, human-grade, 100% natural & organic, species-specific ingredients
Absolutely zero artificial additives, preservatives, synthetic ingredients, chemicals or dairy-based proteins
Expertly blended to ensure individual ingredients enhance and complement one another
Maximus
Our champion best-selling dog supplement, designed to help your dog achieve ultimate muscle definition, condition, health and vitality. ProDog Maximus is packed with a high concentration of the essential proteins, vitamins and minerals a dog needs to attain their optimum physical potential. While it builds long-lasting lean muscle and definition, the quality nutritional components also enhance coat, skin condition and support a dog's immune system. You will see excellent results in your dog, and fast! He or she will be a stronger, healthier animal, achieving peak performance and physique.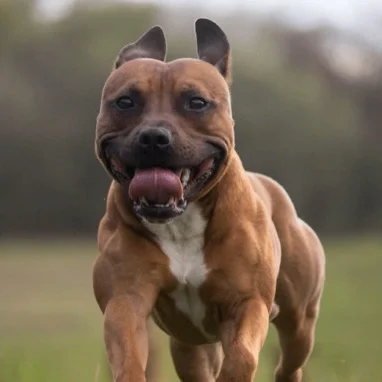 Flexx
The all-natural and organic ingredients in ProDog Flexx help to maintain joint structure and function, promoting mobility and flexibility. Flexx helps to prevent and ease stiff joints common in older, larger and heavier breed dogs which can lead to degenerative joint problems. Flexx is an advanced dual-purpose dog nutrition supplement packed full of anti-inflammatory ingredients to aid freedom of movement and strengthen the immune system. It is fast-acting, improving both joint and coat condition simultaneously with proven results.
Revive
The perfect dog supplement to enhance & replenish energy levels. ProDog Revive offers a blend of vitality enhancing ingredients designed to give your dog the nutritional boost they need after a hard day working, during or following an illness, or just needing a pick me up. ProDog Revive is the perfect supplement for your dog. ProDog Revive is suitable for all breeds, but highly effective in working breeds. Recommended by the British IPO Squad. Rich in anti-oxidants to improve the immune system, protect the liver and kidneys, help the fight against conditions like diarrhoea and bowel disease and assist in preventing common parasites like fleas, ticks and heartworm.
Muscle+
An advanced dog supplement blend designed to assist healthy weight gain for dogs. ProDog Muscle + uses only the highest-quality, human-grade ingredients with a whopping 76% organic protein per serving; it's a world-leading supplement to developing lean muscle mass. This product can be used to add weight lost due to diet, stress or illness or to optimise power, speed, strength and enhanced definition. ProDog Nutrition's Muscle+ supplement contains zero milk-based proteins, now proven as detrimental to a dog's digestive system.
Boost
There's no doubt dogs thrive on a natural raw diet, yet many will benefit tremendously by the addition of extra vitamins, minerals and micronutrients. ProDog Boost is a unique blend of premium grade ingredients designed to help dogs reach their full potential, a complete conditioner that promotes vitality, well-being, health and performance. A simple way to enrich nutritional intake daily alongside your dogs regular diet. Just one serving per day will offer noticeable results in no time.
Shine
An outstanding coat and skin conditioner that gives your dog head-turning glossy fur. ProDog Shine is a show standard dog supplement formulated by experts to ensure a pristine coat which is reinforced by a smooth, healthy skin condition. For those with competition and show dogs or dogs who need relief from skin conditions, Shine will undoubtedly give your dog the edge when it comes to the WOW factor. This first-class formula also contains active ingredients known to help protect your dog from tick and flea bites and also help reduce anxiety. Shine is an excellent choice for anyone wanting to make an impact!
Protect
A powerful formula to tackle allergies, skin irritations and digestive issues. ProDog Protect is a potent natural defence supplement, specially crafted to support dogs suffering with these symptoms, or as a nutrient-rich, daily dietary addition for all dogs. Protect focuses on the root cause of allergies, namely poor gut health and a weakened immune system. This high strength organic support supplement, fortified with an exclusive pre and probiotic blend, anti-inflammatory and anti-oxidant ingredients work together to balance gut flora, reform gut health and reduce inflammation. Add ProDog Protect to your dog's diet, and you'll enjoy a healthier, happier canine with increased energy and vitality.
Dog science proves a balanced, species-specific, raw food diet will go a very long way to enriching a dog's state of health. Adding in nutritional supplements provides that extra level of enrichment and support for those dogs who need it. A powerful boost of key nutrients, vitamins and minerals to enable those dogs to operate at their physical and mental peak.
Our Guarantee
We offer a 30-day money-back guarantee.
Using ProDog nutritional supplements, the results will speak for themselves within a very short space of time. We are so confident about this if you're not satisfied we'll give you a full refund on your purchase with absolutely no quibble.
Why supplements are important to dog nutrition
When it comes to diet, balance is always the aim. Finding the right combination of nutrients to nourish each uniquely individual dog is key. All of our beloved canine companions are different. Each has different needs. Different breeds, different lifestyle, different demands on their physiology, different health conditions and even different levels of fussiness when it comes to what's in their food bowl. So the specific nutritional balance they need to truly thrive, will also be different for each and every dog.
Nutrition supplements act as a complement to food.
Added support which will bolster, fuel and nourish your one in a million, faithful friend and fine tune their nutritional intake.
Your dog's needs
Is your dog a fussy eater or on a limited diet due to food intolerances or digestive issues? If yes they're likely to be missing out on certain essential nutrients.
Perhaps your dog is recovering from surgery or injury? So it's to be expected he will benefit greatly from extra nutrition to boost the immune system and aid the healing process. Does your canine's breeding line, carry known genetic problems which additional nutritional support could help prevent?
What demands does your dog have on them? Is their lifestyle one of a working or competing dog? One which involves intense physical performance daily? If so, they would, without doubt, thrive from additional sustenance to enhance energy, bolster muscle mass and ensure their overall health and condition.
Even with the best diet in the world, it's tough to achieve the full spectrum of nutrition needed to truly thrive—depletion of soil quality, transportation, storage and early harvesting all impact the nutritional quality of ingredients.
Fruits, veggies and even meat from our livestock simply don't contain the vitamin and minerals they used to. Rest assured by choosing a raw food diet, made with natural premium quality British ingredients for your dog; you're making a conscious decision to do the best by your beloved pup. ProDogs comprehensive supplements range simply deliver that extra boost for next level nutriment.
Adding dog nutrition supplements to your dog's diet couldn't be easier.
For your dog to experience the nutritional benefits of ProDog supplements. Follow these four easy steps:
Place the usual amount of wet or raw dog food in your dog's favourite bowl.
Add 1 or 2 scoops of the Dog Nutrition supplement according to the weight of your dog (follow the instructions on the ProDog tub). If you are using more than one Dog Nutrition supplement, add the second scoop as well.
Stir the ingredients together until most of the supplement(s) is dissolved
Feed! And watch your dog wolf it down.
We know dogs can be fussy
At ProDog we're very clear each and every one of our products has two customer, dogs and their humans, which is why all of our products are carefully formulated to appeal to you and your dog's taste buds!